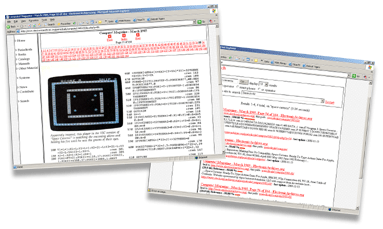 The Electronic Archives Website was started in order to help preserve old publications that have been out of print for many years. These old publications are a valuable reference tool for those that own older systems or equipment, and also have an educational benefit to those who wish to research the building blocks of today's computer systems.
Our main focus so far is the archiving of old computer system magazines and books, mainly for the Apple II series, specifically the IIGS. We use a high quality photo grade scanner to ensure optimum scan clarity, while brightening the scans to help significantly reduce the "yellowing" affect that has overcome the pages through the years. Pages are presented on the website to make them easy to read, with large print and simple page navigation.
We also introduced a complete indexing system with a search feature to make the site useful for looking up articles or researching particular topics.
All publications and articles are presented in the exact form that they were originally published, with the full permission of the current copyright owners.
Feedback and contributions are always welcome! Please see the Contribute page if you wish to contact us. Thanks for visiting!